Category: Sports Injuries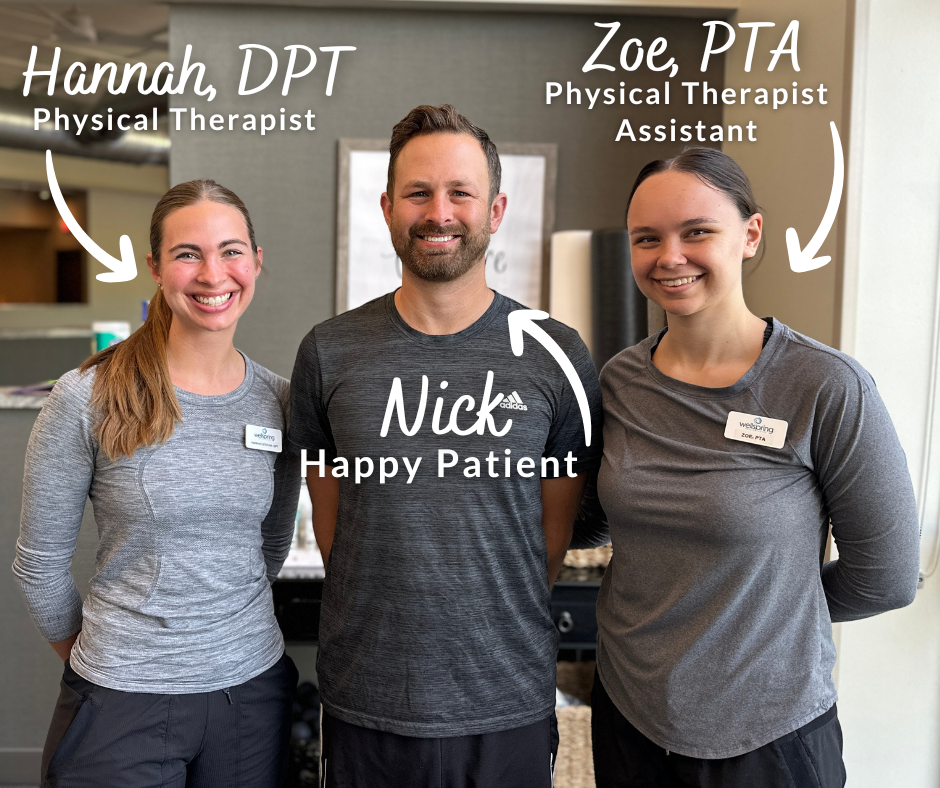 Jul
25th
2023
The treatment at Wellspring is different than any other PT I have experienced.
Nov
12th
2020
"Wellspring Health Center helped me improve my overall health and posture. I had a sports injury, making it extremely difficult to walk and perform day-to-day activities. I am now more aware of how to prevent tension and improve posture through stretching and exercise. I noticed 100% improvement in my health and mobility from my first consultation.
Nov
12th
2020
I had a shoulder injury from swimming - over-usage maybe. The last two months have been rewarding to come to Wellspring. The staff is very considerate and courteous. I am now back to almost everything. I like the added value of learning how to improve my posture and strengthen my core.