15th Anniversary Celebration! | Mon Nov 13th – Fri Dec 1, 2023
We invite our patients, friends, and community to celebrate our 15th anniversary!
Over the past 15 years, Wellspring has served our community with dedication and care. We've witnessed countless success stories, shared in your triumphs, and supported you on your wellness journey.
We owe our success to every one of you – our patients, our staff, our friends, and our community. Your trust and support have been the driving force behind our achievements and the promise of a bright future.
We invite all of you to join our celebration with fun activities, free snacks, and awesome prizes! 🎉
Throughout the event, you can earn raffle tickets by completing a variety of activities.
😀Your raffle tickets earn you the chance to win weekly prize drawings:
Wellspring T-Shirts
Massage Balls
Reusable Ice Packs
Essential Oils
😍Plus, a chance to win the Grand Prize ($250 Value):
🎉2 Tickets – Trans-Siberian Orchestra "The Ghosts of Christmas Eve"!
at the Excel Energy Center, Dec 30th, 3 pm
All winning tickets will be posted on this page by 2 p.m. Nov 17th, Nov 22nd, and Dec 1st. You need not be present to win.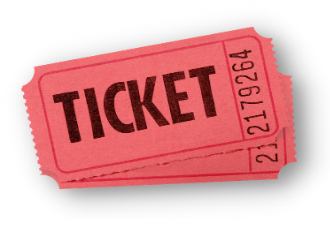 HOW TO EARN TICKETS FOR PRIZES:
Each Physical Therapy Session

=

5

tickets
Donate to our Toys For Tots box

 = 10 Tickets
---
Week 1

W

inners (Friday, Nov 17th)
Wellspring T-Shirt:  James B.
Massage Ball: Jenny K.
Reusable Gel Ice Pack: Abigail S.
Essential Oil: Diane C.
Week 2 Winners (Wednesday, Nov 22nd,  Thanksgiving Holiday)
Wellspring T-Shirt: Julie M.
Massage Ball: Tom L.
Reusable Gel Ice Pack: Erica B.
Essential Oil: John G.
Week 3 Winners & Grand Prize Winner! (Friday, Dec 1st)
Wellspring T-Shirt: Jeanne B.
Massage Ball: Lisa L.
Reusable Gel Ice Pack: Stacey J.
Essential Oil: Rayanne F.
Grand Prize ($250 Value):🎉2 Tickets – Trans-Siberian Orchestra "The Ghosts of Christmas Eve"! Excel Energy Center, Saturday, Dec 30th, 3 pm